Houston Ice Machine carries the brand names you know and trust within the foodservice industry. True Manufacturing provides high-quality restaurant equipment for all commercial food service needs and has been an industry leader for over 70 years. We provide True restaurant equipment in Houston.

The True® Experience
True commercial refrigeration products are each designed to the highest commercial food service standards. Food is kept consistently colder with lower energy consumption, driving any food provider's costs down.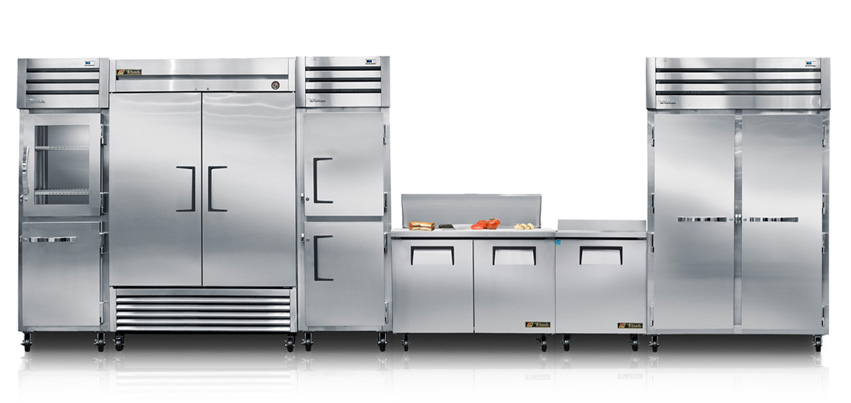 Durable Restaurant Equipment in Houston
All True restaurant equipment is made with state-of-the-art components which ensure a long-lasting and efficient product. Energy conservation and workload standards are met and exceeded. Components include:
Electrically-commutated motors
Energy-efficient compressors
High-density insulation
LED lighting
PVC-coated shelving
And more
Buy and Lease True Restaurant Equipment in Houston
Houston Ice Machine is Houston's source to buy and lease True Restaurant Equipment. We provide the products that best meet all levels of restaurant demands.
Free Evaluation of Your Restaurant Equipment Needs
Get a free consultation to meet your restaurant equipment needs. Houston Ice Machine experts will travel to your business and determine the best-fitting equipment for you. We also deliver, install, and maintain equipment. Contact us today to learn more.
Contact Us Today for a Free Consultation
Let us help your business make the best refrigeration equipment choices.
Call Us Now (713) 213-7433